6. Hypo Kids-triathlon 2020 kids,triathlon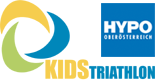 6. Hypo Kids-triathlon 2020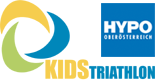 kids,triathlon
Location:
Linz Pleschinger See (Austria)
Sign up for newsletter
No spam, no ads, no boring stuff. Only handpicked triathlon events & races highlights.
Event Description
6. Hypo Kids-Triathlon 2020 race starts Friday, 22nd May 2020. Event location Austria, Linz Pleschinger See
On Friday, May 22, 2020, the triathlon youth will get down to business. The kids are the stars of the 6th Linz Kids Triathlon at Pleschinger See!
Sports & distances