32. Karlsfelder Triathlon 2020 triathlon,olympic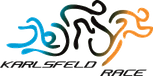 32. Karlsfelder Triathlon 2020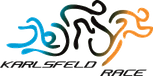 triathlon,olympic
Location:
Karlsfeld (Germany)
In case you found an issue in the event description, or some information already changed, please do let us know by clicking the link below:
Sign up for newsletter
No spam, no ads, no boring stuff. Only handpicked triathlon events & races highlights.
Event Description
32. Karlsfelder Triathlon 2020 race starts Sunday, 19th July 2020. Event location Germany, Karlsfeld
More information about the distances: Race 1 - swim distance (km): 1.50, bike distance (km): 46.00, run distance (km): 10.00; Race 2 - swim distance (km): 0.50, bike distance (km): 26.00, run distance (km): 5.00;
Location and accomodation
Find your accomodation near Karlsfeld Bayern Germany with Booking.com. Any time you book your stay via our website, we'll earn small commission. Thank you!
Sports & distances
Triathlon - olympic
1500m/46km/10km
Disclaimer
Though we do our best to be accurate and provide only verified information, race details can change when we aren't looking. It might be a human error as well. Please ALWAYS visit the race/event website for the most complete and accurate race information.